Valentines Day still looking like an active day with storms moving through the region. Here is the current thinking on the timing and severe location.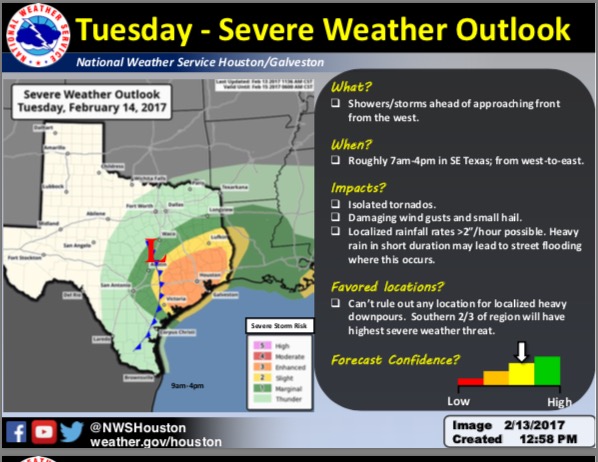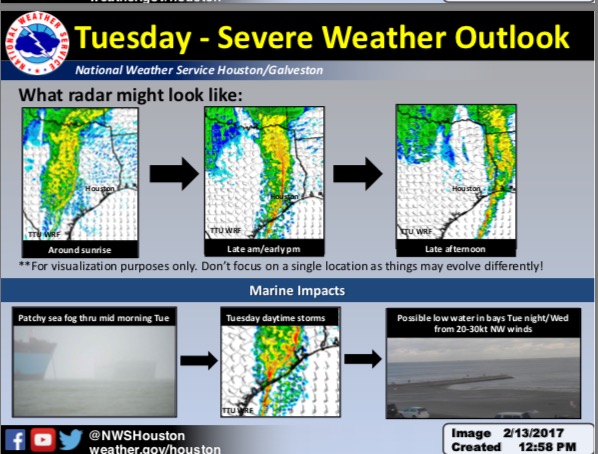 Overview:

An area of showers and thunderstorms will move through the region Tuesday bringing heavy rainfall and possibly severe weather.
The timing of the storms should be moving through between 8 am and 5 pm.
Brief Tornadoes:  Isolated tornadoes possible across the southern portions of the area mainly along and south of the I-10 corridor.

Winds:  Strong to possibly damaging winds. In excess of 50 to 60 mph.
Hail:  Small hail possible.
Rainfall amounts of 1-2 inches will be common with isolated amounts of 3-5 inches. If the storms cluster up along the frontal boundary then greater amounts will be possible.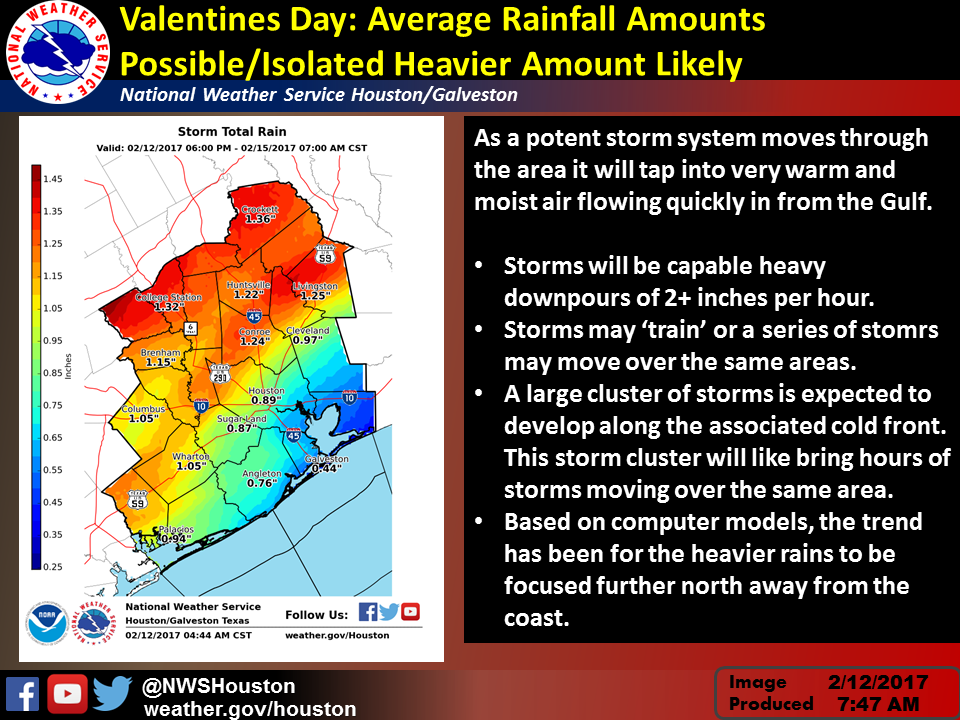 Kent Prochazka
NWS Houston/Galveston