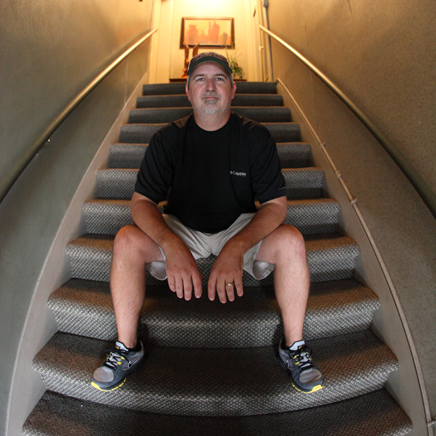 TKO – Mornings
BORN AND RAISED IN THE BIG TOWN OF SHINER, TEXAS, TKO HAS BEEN AROUND MUSIC ALL HIS LIFE. FROM SLEEPING ON DANCEHALL TABLES AT A YOUNG AGE AS HIS FATHER PERFORMED, TO PLAYING DRUMS IN POLKA BANDS AS A YOUNG BOY AND TEENAGER, TO TRAVELING ALL OVER TEXAS AND THE GREAT USA ENGINEERING SOUND FOR BANDS. HE'S BEEN MAKING A LIVING IN THE MUSIC BUSINESS FOR OVER 30 YEARS.
TKO GRADUATED FROM SHINER HIGH SCHOOL THEN LATER GRADUATED FROM TECH SCHOOL WITH A DEGREE IN ELECTRONICS. TKO, NOW OWNER OF TTR, STARTS HIS DAYS OFF BRIGHT AND EARLY AS HE GETS THE MORNING NEWS REPORTS GOING AT 6AM FOLLOWED BY HIS VERY OWN "TKO SHOW" TILL 10AM. THEN HE HOLDS DOWN THE "TEXAS THUNDER POLKA SHOW" TILL NOON EVERY WEEKDAYS.
TKO ALSO SERVES AS THE PROGRAM DIRECTOR, MUSIC DIRECTOR, ALL ENGINEERING DUTIES, EVEN A LITTLE PLAY-BY-PLAY OF HIGH SCHOOL SPORTS.
WHEN HE DOES GET TIME TO WIND DOWN, TKO ENJOYS CHASING REDS AND TROUT WITH "THE GUYS" IN THE BAYS OF THE TEXAS GULF COAST, BAR-B-Qing, CHILLIN' IN HIS "TIKI HUT" AND OF COURSE…. MIXING/LISTENING TO LIVE MUSIC!
TUNE IN EVERY WEEKDAY MORNING BRIGHT AND EARLY WITH TKO, HE HAS TO BE UP, WHY NOT YOU?
Hear the TKO Show anytime On-Demand here!
CONTACT TKO