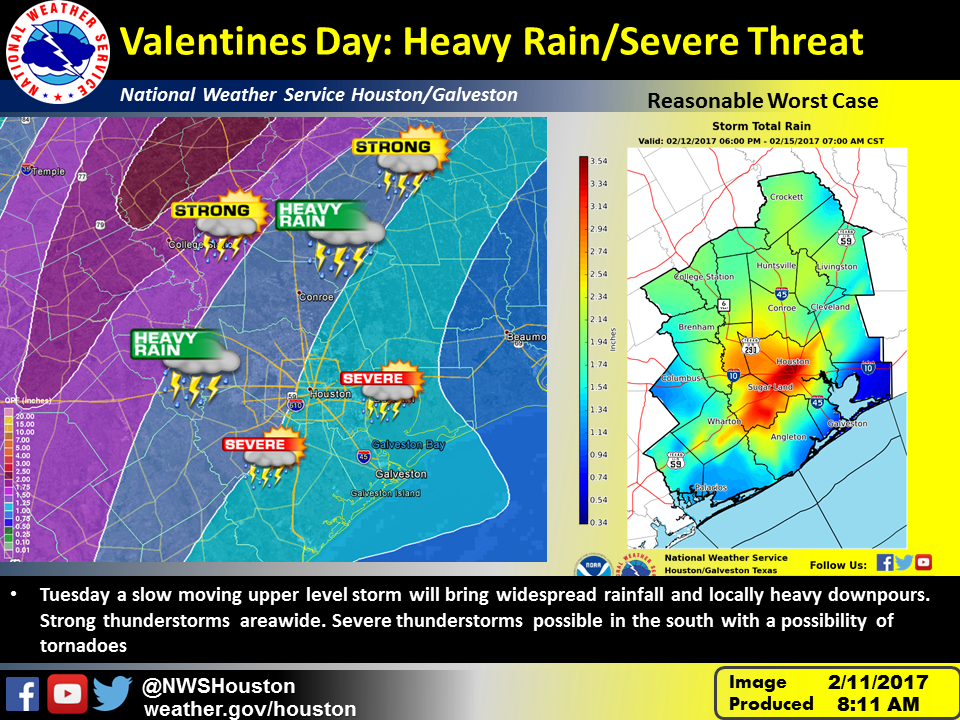 Warm weather with record setting temperatures on tap today and Sunday but this will probably come at some cost. Very moist air flowing into the area will bring fog to the coast and at times will be dense through Tuesday morning.
Tuesday a potent storm system will move through the area. This system will bring widespread rainfall of 1 to 2 inches across the area. Some indications of heavy rainfall may focus this rainfall further south.
This image shows the areas most likely to see rainfall on the left and the right image is a reasonable worst case if rainfall focuses closer to the coast and along the warm front that will be in the area. In addition the areas mainly south of a Columbus to Conroe to Livingston line may see strong to severe thunderstorms in a highly sheared environment favorable for tornadoes.
It is still early but models have been consistent on the threat for heavy rain…not so consistent on severe signal and much will depend on the eventual track of the low through the area.
Kent Prochazka/Melissa Huffman
NWS Houston/Galveston