The National Weather Service in Houston-Galveston continuing to monitor the potential for heavy rainfall and flooding Sunday night through Monday.
Bottom Line: We are still concerned for 1) Heavy rainfall and 2) small threat of strong/severe storms Monday.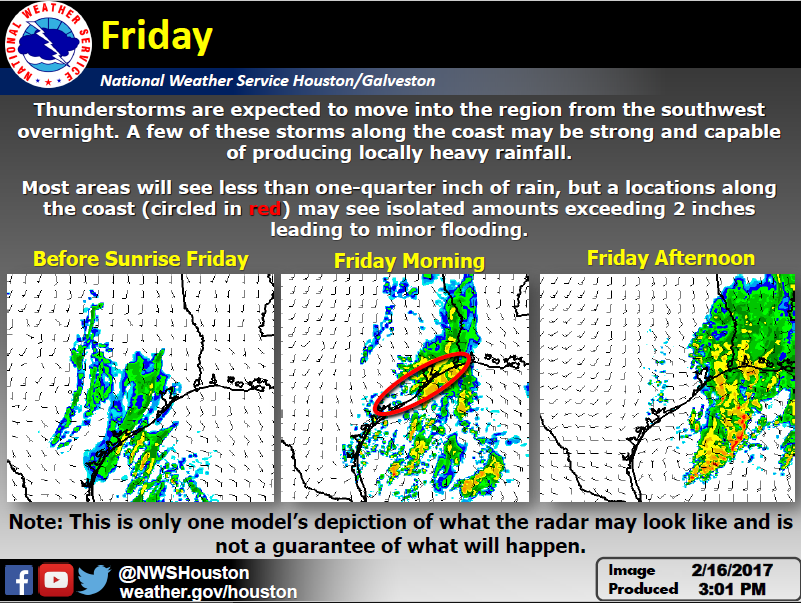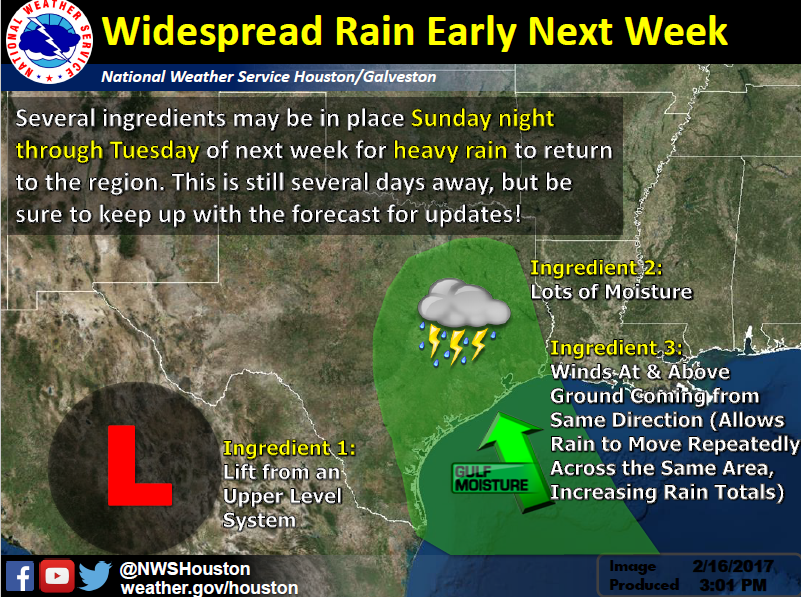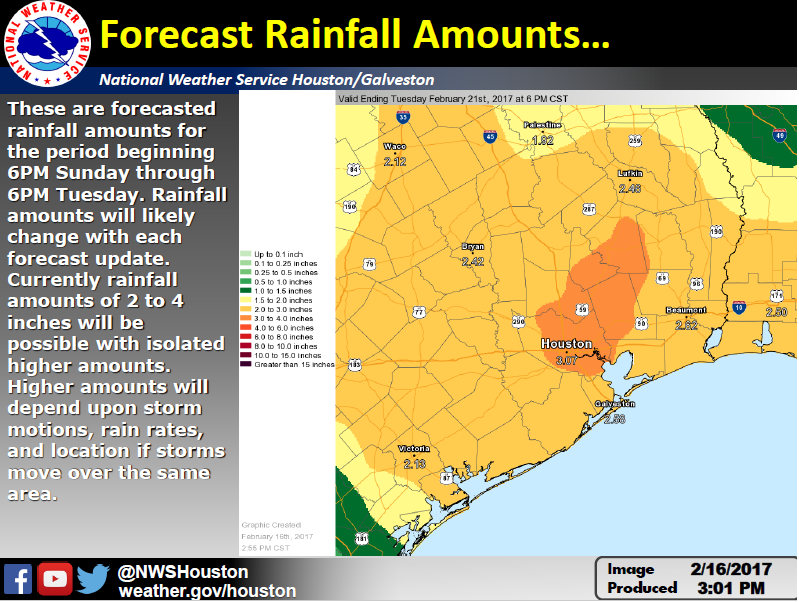 These are 2 day rainfall totals forecasted from 6PM Sunday to 6PM Tuesday. While the forecasted rainfall totals will likely change the next couple of days leading into the weekend, rainfall amounts of 2 to 4 inches of rain looks reasonable for much of the area. There will be isolated higher amounts but those will depend on details like storm motions and rainfall rates on smaller scales. Overall timing of the event looks on track.
Confidence:
Timing: medium to high confidence on Monday time frame for heavy rainfall and strong/severe storms.
Forecasted rainfall amounts: low to medium confidence on amounts. Medium to high confidence that it will rain.
Location: low to medium especially for isolated higher amounts of rainfall.
Impacts: medium confidence that if 4 inches or more of rain are realized there will be impacts to area rivers and bayous that could lead to flooding. Flash flooding may be possible.