Hope you got your coats handy. Very cold air will be pouring into the region on stiff north winds today and tonight. Some patchy light rain will be possible across the areas south of a Bellville to Huntsville line and a few flakes of snow or sleet may be possible there.
Precipitation: Patchy light freezing drizzle or ice pellets may fall north of that line this morning but the ground is warm and is unlikely to cause any issues. The exception being any elevated roads or bridges along and north of a line from Caldwell to College Station to Groveton where patchy ice may be possible.
Wind and wind chills will be problem today through Saturday morning.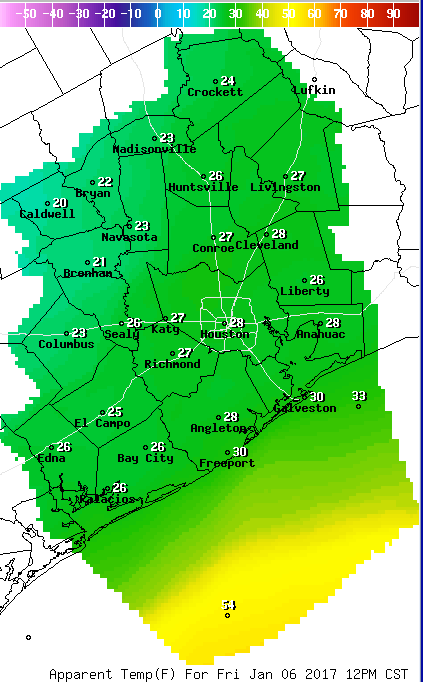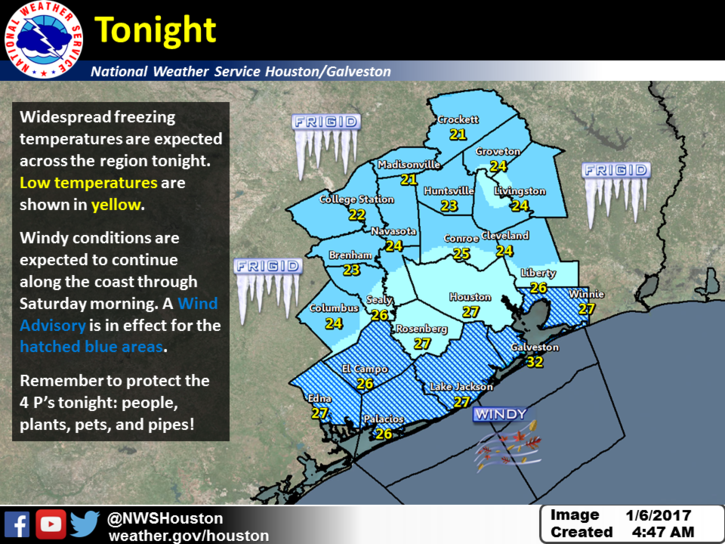 Saturday night and Sunday morning will be the coldest of the season with a long period of below freezing temperatures and hard freeze may be possible as far south as the Highway 59 corridor including the northern half of Harris county.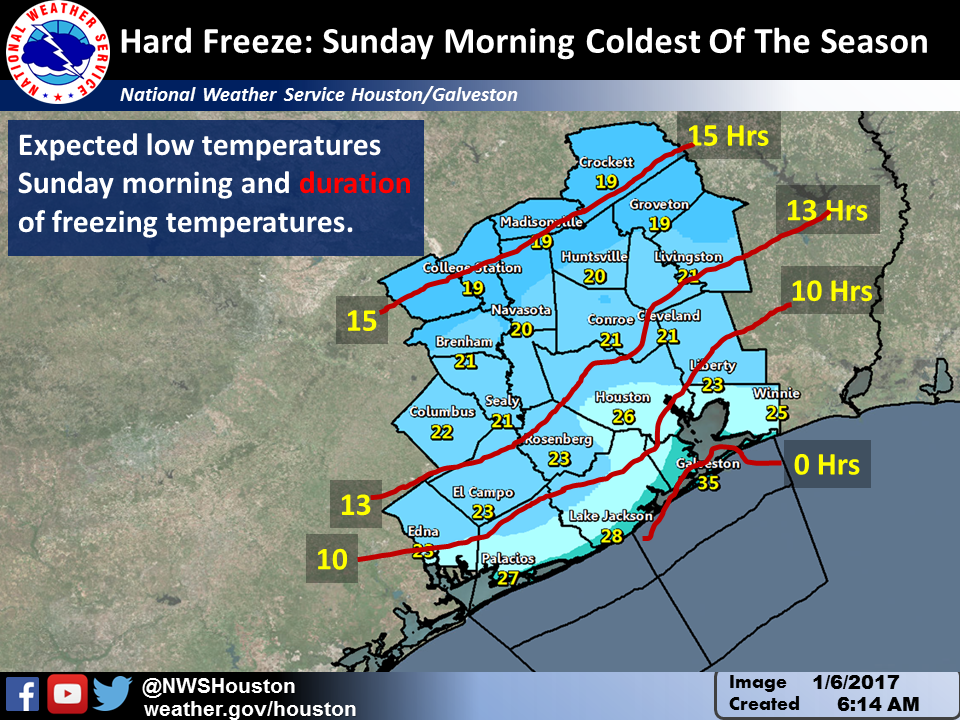 Wind: Wind advisory in effect across Wharton and the immediate coastal counties today with winds of 20 to 30 mph and gusty through 6 am Saturday.
Over the bays and coastal waters 20 to 30 knots of north winds with higher gusts. Small craft advisories are in effect. A gale watch is up for the waters beyond 20 nautical miles for tonight where wind gusts around 35 knots will be possible.
Kent Prochazka/Melissa Huffman
National Weather Service Houston/Galveston