Potential for severe weather this afternoon and tonight. Threat for locally heavy rainfall which with saturated grounds could lead to more flooding.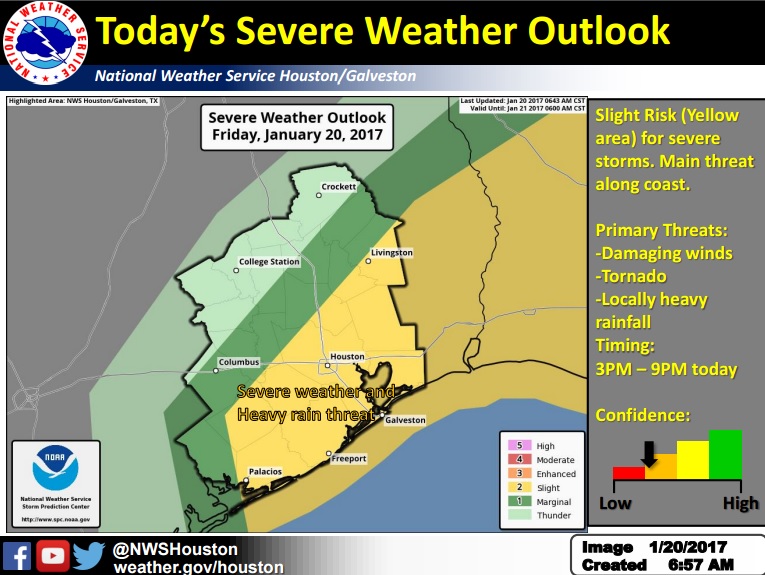 Where: Southern half of SE Texas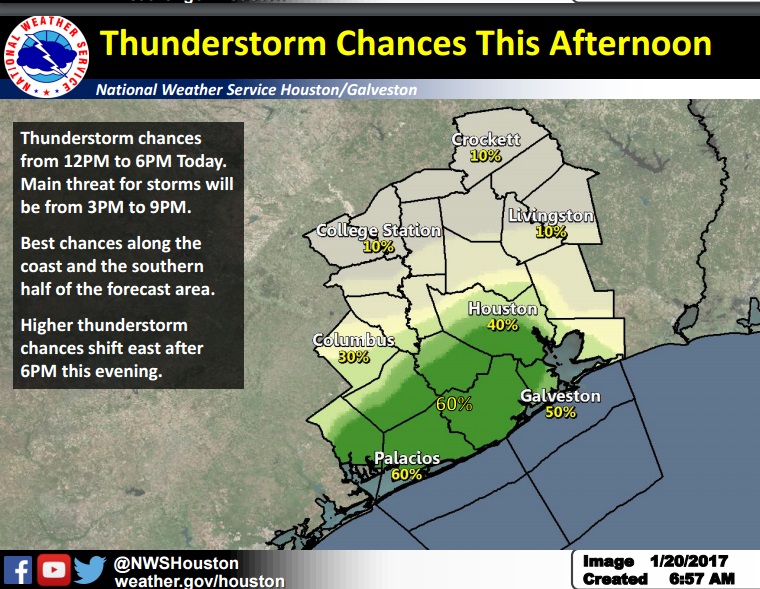 When: 3PM to 9PM today, very well could affect evening commute.
What: Slight Risk of Severe weather and flooding
Severe Weather Hazards: tornado/damaging winds, hail. Atmosphere will become favorable for storms to rotate which will support the threat for tornadoes and wind damage.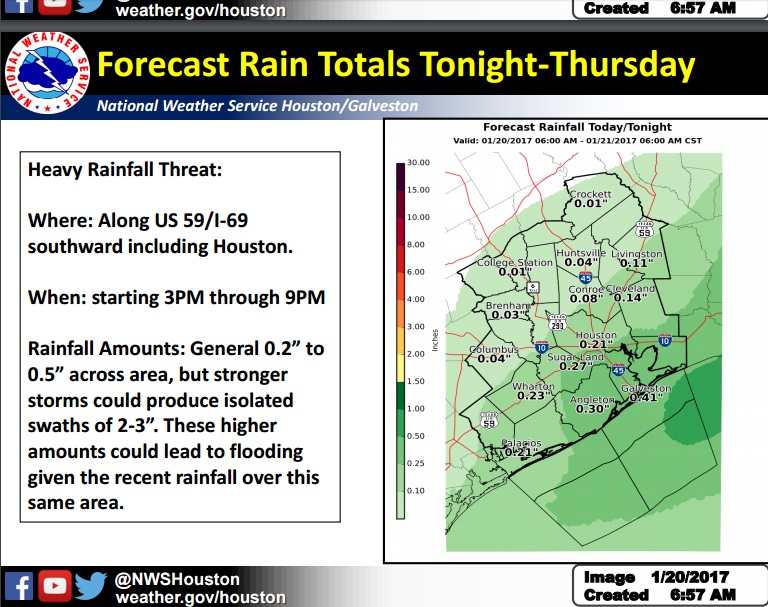 Heavy Rainfall: strong/severe storms could produce isolated swaths of 2-3″ of rain. Areawide rainfall totals could be under 1 inch. Storms will be moving 40 mph but produce high rain rates.
Impacts: Should tornadoes/damage wind occur – damage to roofs of structures, trees down, power lines down, power outages. Flooding – rapid rises on bayous/creeks, street flooding in low lying areas.
Confidence: Confidence was low but with SPC upgrading our area to a Slight risk, there is at least low/moderate confidence.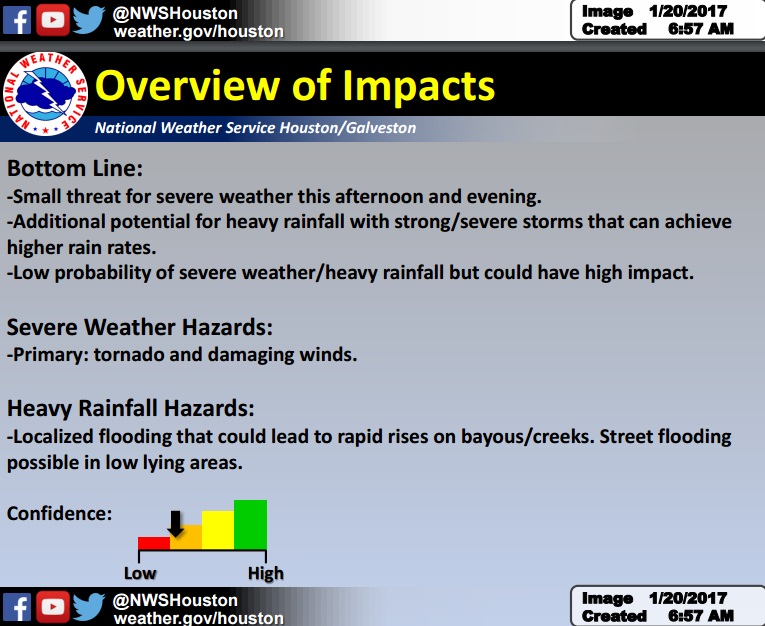 Thanks,
Scott Overpeck & Sean Luchs
NWS Houston-Galveston